The history of Misonobashi 801 Shopping District
The Misonobashi 801 shopping district is a shopping arcade located on the northernmost tip of Kyoto City.
50 years ago there was no shopping arcade, but agriculture flourished, and farmland stretched as far as the eye could see. Then, through a land parcel rearrangement, Misonobashi road was built. The gravel road was not even paved, and there were barely any homes in the area.
10 years after Misonobashi road opened, the road had been paved, homes increased in number, and the population was growing rapidly. At the time, the local elementary school had too many students (one year it had 15 separate classes!), and they say that neither the newly built classrooms nor the maintenance of the school grounds could keep up with the growing number of students. After that, a new elementary school and a new middle school opened. The area has seen quite a lot of development, so much so that now only a bit of farmland remains between peoples' homes.
About 30 years ago, the "Misonobashi Shopping District Cooperative Association" was founded, mainly for the businesses along Misonobashi road. After that, as the town went through so much development, the "Misonobashi Shopping District Cooperative Association" incorporated and changed its name to the "Misonobashi 801 Shopping District Promotional Association."
The name "801" refers to: ① that the total length of the shopping arcade is 800m, and ② the idea that, from that 800m, we take one step towards the future.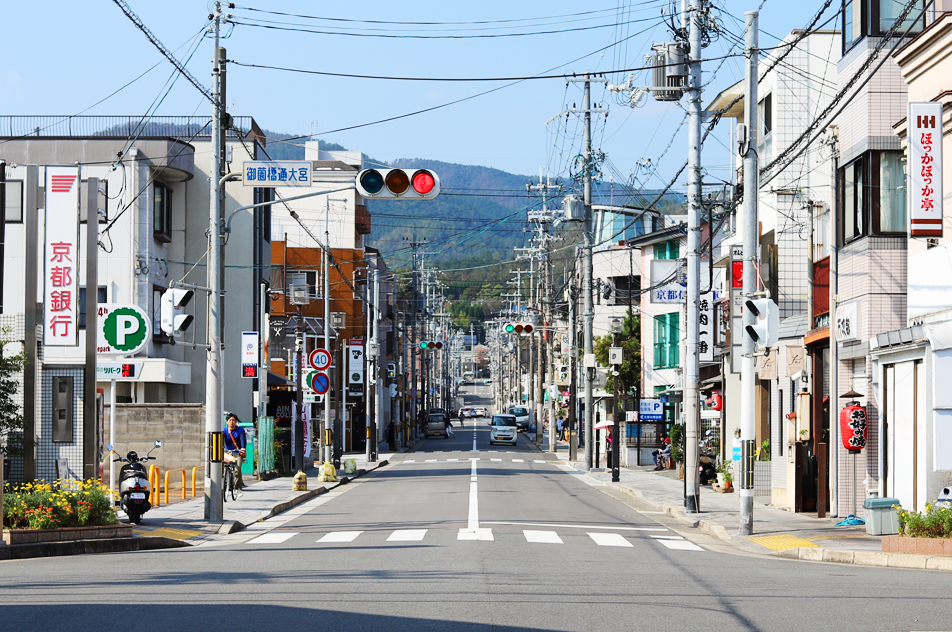 About Misonobashi Shopping District 801 Mascot Character Yaoi-chan
Misonobashi Shopping District 801 Mascot Character
Yaoi-chan profile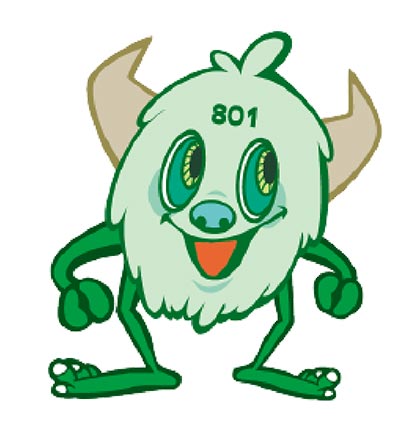 Birthday:
August 1
Sex:
None
An all-"gender" monster
Personality Type:
Pretty easygoing, but loves cleanliness and helps out by cleaning up the neighborhood
Likes:
Suguki
Traditional Kyoto pickled vegetables
Be sure to try them!
Special Abilities:
Telling tales
Butoh dancing
You can see this at local events!
Other:
Sometimes eats their older brother, who is also their assistant